Integer Securities Limited, based in the Sydney CBD, is a provider of managed investment funds. Integer is an ASIC regulated managed fund provider, providing financial services to attain the investment goals of high net worth individuals, wholesale and retail investors, and family offices in Australia. Integer's client base consists primarily of investors from Australia and South East Asia.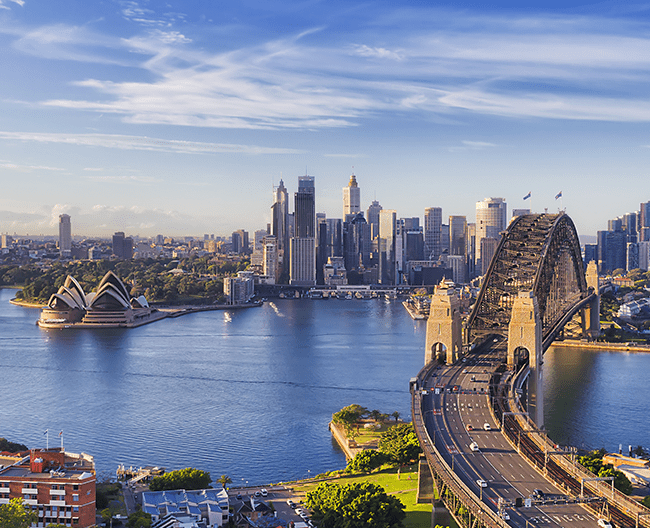 Innovative . Flexible . Bespoke
Integer has a proven track record of helping offshore investors across major Australian asset classes unlock and add value to a wide range of investment opportunities in the Australian market. Through the networks developed by the executive and management team and shareholders, Integer has access to an array of investment opportunities.
As an emerging funds manager, Integer strategically creates fully diversified portfolios with attractive yield based assets for discerning investors. Our clients receive outstanding investment opportunities through the acquisition of key developments in the thriving Australian property sector.
The Team
The Key to our Success – Integer's team is widely regarded in Australia for providing leading advice in property, capital and investment markets, consulting on significant property transactions for major corporate and institutional clients. It's the people of Integer that ensure each of the financial products we administer are managed responsibly, while at the same time seeking to achieve the best possible returns to investors.
Our team has a competitive edge in investment capabilities. This includes sourcing off market opportunities, expediting the due diligence process, and securing banking finance with each of the big four banks in Australia, as well as several international banks with a key focus on South East Asia.
The Integer's board and key management team has decades of experience working in advisory, asset management, principal investment, research, capital markets, valuations, legal, regulatory, compliance, risk and tax in Australia and throughout Asia and the Middle East.
Chairman
GORDON BEVAN
Gordon's extensive legal career as a partner specialising in corporate law and property provides our board with sound leadership. After retiring from legal practice, Gordon's roles included director and senior counsel of a major property developer. His strategic approach and guidance ensures investors' objectives are realised through the successful delivery of each project. Gordon is also the Chair of the Compliance Committee
Director and Chief Executive Officer
ADAM HUXLEY
Adam has over 20 years of experience in transacting with and advising both domestic and offshore investors in the financial services and property sectors. Adam's capabilities, expertise and abilities to lead a team enable project delivery, resulting in attaining investor objectives. Adam is also a member of the Compliance Committee.
Non-Executive Director
JONATHAN DOY
Jonathan is a qualified accountant with indirect taxation and strategic advisory skills. His experience includes senior roles with major accounting and advisory firms, representing clients in taxation matters and deal structuring. Jonathan's expertise assists in facilitating our property and financial transactions.
Chief Financial Officer
JOYCE YANG
Joyce holds a Master's Degree in Professional Accounting from the University of Wollongong.  Joyce is a member of CPA, CGMA, and ACAA.
Joyce has over 20 years' experience in Australia financial services, trust management, mortgage banking, with an emphasis on business strategy planning analysis, and investment fund management.
Head of Funds Management
MARTIN ASHE
Martin has over 30 years of financial market experience across all asset classes. He has held fund and asset management roles in major listed domestic and offshore financial institutions. Martin has an impressive track record of delivering solutions to client demands.
Head of Operations
STEPHEN ETCHELL
Stephen is a qualified accountant with over 30 years' financial market experience. His domestic and offshore experience includes property, derivatives, and operations. Stephen brings an analytical perspective to the problem solving process and his creative thinking helps achieve practical solutions.
Head of Credit
LUKE LI
Luke is a member of CPA Australia with 15 years domestic and offshore financial market experience.
Luke's experience includes professional roles with a major accounting firm and global investment bank. Luke is also an accredited member of Finance Brokers Association and a member of the Australian Financial Complaints Authority (AFCA).
Special Counsel
LING YANG
Ling Yang is a qualified lawyer admitted in the state of New South Wales, Australia.
Ling is based in Hong Kong and has extensive expertise in Australian inbound/outbound investments including trust, estate, and wealth planning for high-net-worth individuals as well as family offices. Ling has participated in large commercial loan transactions involving property developers, syndicated lenders, and cross-collateralisation. Her experience additionally includes international business with an emphasis on Greater China and Australia.
Ling holds a Juris Doctor (J.D.) from the University of New South Wales and a Master Degree in Applied Finance from Macquarie University. Ling is fluent in English, Mandarin and Cantonese.